We'll help you improve the size and shape of your breasts so that you can live more confidently.
Breast Lift (Mastopexy)
This operation is ideal for patients who:
Have large and possibly drooping/sagging breasts
Have symptoms or challenges related to large breast size
Have excess skin and/or fat along the lateral chest wall and upper outer chest near the armpits
Breast reduction is an operation designed to address: back pain, neck pain, shoulder pain, pain between the shoulder blades, difficulty with exercise or to find appropriate clothing, psychological distress associated with disproportionately large breasts, among other symptoms. It is an operation that is covered by the Ontario Health Insurance Plan. The goal of this operation is to reduce the size of the breast mound, but also lift the breast tissue and nipple areola complex back to the natural position. Because breast reduction surgery is limited to addressing the size of the breast only, many patients wish to combine this operation with some liposuction along the lateral chest wall (excess skin and fat to the sides of the breast), and to the anterior axillary fold (excess fat that bulges over your bra or shirt near the armpit). Liposuction is not an insured service. Patients will decide with Dr. Platt the type of scar that is required to best address their goals. Most patients will have same-day surgery, meaning they will be discharged home the same day as the operation. Dr. Platt will discuss the recovery process and establish a follow-up schedule with you.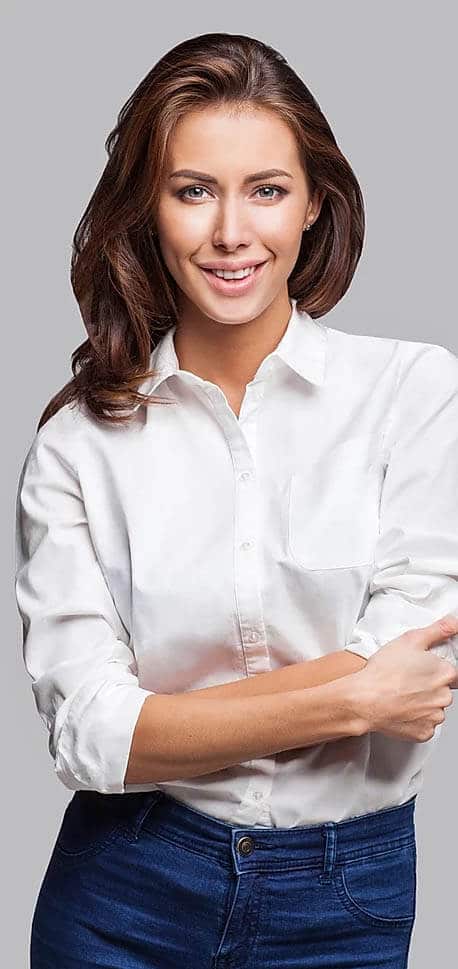 We can offer you a breast reduction to improve your physical, aesthetic and emotional well-being by achieving a beautiful, natural-looking and proportional chest.
Enlarged breasts, either natural or as a result of pregnancy or weight gain, are often low, droopy or saggy and come with enlarged areolas. The size, shape, position, projection and proportion of your breasts may not be the best for your physique.
If you desire balance, better posture and more self-esteem in your life you may want to consider a breast reduction. We can eliminate any unnecessary mass while adding perkiness and proportion to your natural physique. A breast reduction can give you the ability to fit into clothes and bathing suits more comfortably while proving you with a deeper sense of harmony. Our breast reduction procedures are unique to suit your individual needs and desired outcome.
Key Benefits:
Achieve the perfect size and shape for your body
Customized approach to ensure your personal expectations are met
A restored sense of beauty, comfort and confidence
Harmonized anatomical structure to fit your unique physique
Who is it for?
Men and women can benefit from breast reduction Women with enlarged breasts who experience physical discomfort such as neck, back or shoulder pain and irritation from chafing may benefit from a breast reduction. Men who have lost a lot of weight or who naturally experience larger breasts can boost self-confidence with breast reduction.
Process
Step 1: Consultation with Dr. Platt. We want to understand your goals for the procedure and your desired results. We will offer guidance and expert opinions on the best course of action. We will also take any necessary measurements at this time. If you have any questions or hesitations, now is the time to ask!
Step 2: Book an appointment.
Step 3: Prepare yourself by reading the educational material provided and following pre-surgical advice.
Step 4: Procedure day!
Step 5: First look at the outcome. Keep in mind there may be swelling and redness, depending on the procedure. Therefore the best approximation of final look will be after adequate recovery time.
Step 6: Recover. For best results, please follow all post-surgery advice and enhance healing with appropriate sleep, nutrition and hydration.
Step 7: Come back in for a follow-up appointment to ensure proper healing and optimal results.
How it Works
After a thorough assessment and understanding of your unique shape and personal goals, we will establish a combination of methods catered to your individual requirements to ensure success. There is no single breast reduction procedure that works for everyone. For optimal results we personalize every treatment. Our modern, non-invasive and nominal incision approaches are customized for each candidate. The best techniques for you depend on your body proportion and your personal goals.
FAQ
Does the breast reduction procedure hurt?
No, breast reductions do not hurt, the procedure is performed under general anesthesia administered by a certified anesthesiologist.
How long does it take?
Breast reduction procedures take approximately 4 hours.
How long does it take to recover?
Immediately following the procedure, you will be monitored by a registered nurse for 1 to 2 hours until you are fully awake. Then you can be discharged and taken home by a friend or family member. You may return to work and your usual activities about a week after the procedure. Your breasts may appear swollen for the first and the shape and size will settle into final position after about 12 weeks. Light exercise may be resumed after one week and more vigorous activities may commence after three weeks. Standard follow-up visits are at one week, six weeks and 12 months.