We'll help you enhance your natural beauty and restore your youthfulness with minimal to no downtown with our cosmetic injectables and facial filler treatments.
Dermal Fillers / Injectables
Ideal for patients who:
Want to rejuvenate facial appearance and combat signs of aging
Want to fill out areas of deflation
Do not require, or do not want surgery
Want to prevent and/or conceal wrinkles
Non surgical treatments for facial rejuvenation are available. Please book a consult to discuss with Dr. Platt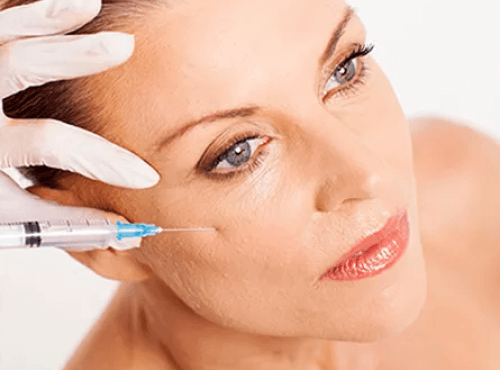 Our variety of skin filler methods provide a relaxed and natural look to soften the effects of muscle tension over time as well as adding volume to areas in your face that may have sunken with age and adding natural-looking tone and texture to restore youthfulness.
Our goal is to understand your unique features, specific expectations and determine which treatments will be most effective for your individual needs.
Our facial fillers provide you with a safe and non-invasive alternative to surgery. Cosmetic injectable treatments give you a fast and effective approach to restorative beauty. We know that with age, sun damage, stress and hereditary factors your skin may not appear as vibrant as it once did. We also know how to use the best aesthetic enhancements to date to help you achieve your desired look and regain your radiance. With a variety of dermal fillers to choose from, we'll take our time to understand your unique anatomy and particular needs.
Process
Step 1: Consultation with Dr. Platt. We want to understand your goals for the procedure and your desired results. We will offer guidance and expert opinions on the best course of action. We will also take any necessary measurements at this time. If you have any questions or hesitations, now is the time to ask!
Step 2: Book an appointment.
Step 3: Prepare yourself by reading the educational material provided and following pre-surgical advice.
Step 4: Procedure day!
Step 5: First look at the outcome. Keep in mind there may be swelling and redness, depending on the procedure. Therefore the best approximation of final look will be after adequate recovery time.
Step 6: Recover. For best results, please follow all post-surgery advice and enhance healing with appropriate sleep, nutrition and hydration.
Step 7: Come back in for a follow-up appointment to ensure proper healing and optimal results.
How it Works
Our options give you an opportunity to choose from the most simple results and minimal downtime to more meticulous cosmetic treatment plans depending on your personal goals.
FAQ
Can I exercise after a dermal filler?
Light exercise is okay immediately after treatment and unrestricted exercise may be resumed the next day.
Do dermal fillers hurt?
Light anesthesia is an option but is not necessary, topical anesthetics are often all that are needed.